OSPC Griller Pack
If you are, or know someone who is a grill fanatic, then this is the pack for you. We crafted this set geared towards the lovers of all things grill. Treat yourself, or donate instant success on the coals to someone in need. These blends are packaged up nicely in an OSPC branded box, and make a great housewarming present or gift to your fellow grill mate. Stock up on a couple, the holidays are right around the corner and this pack will set you up for success.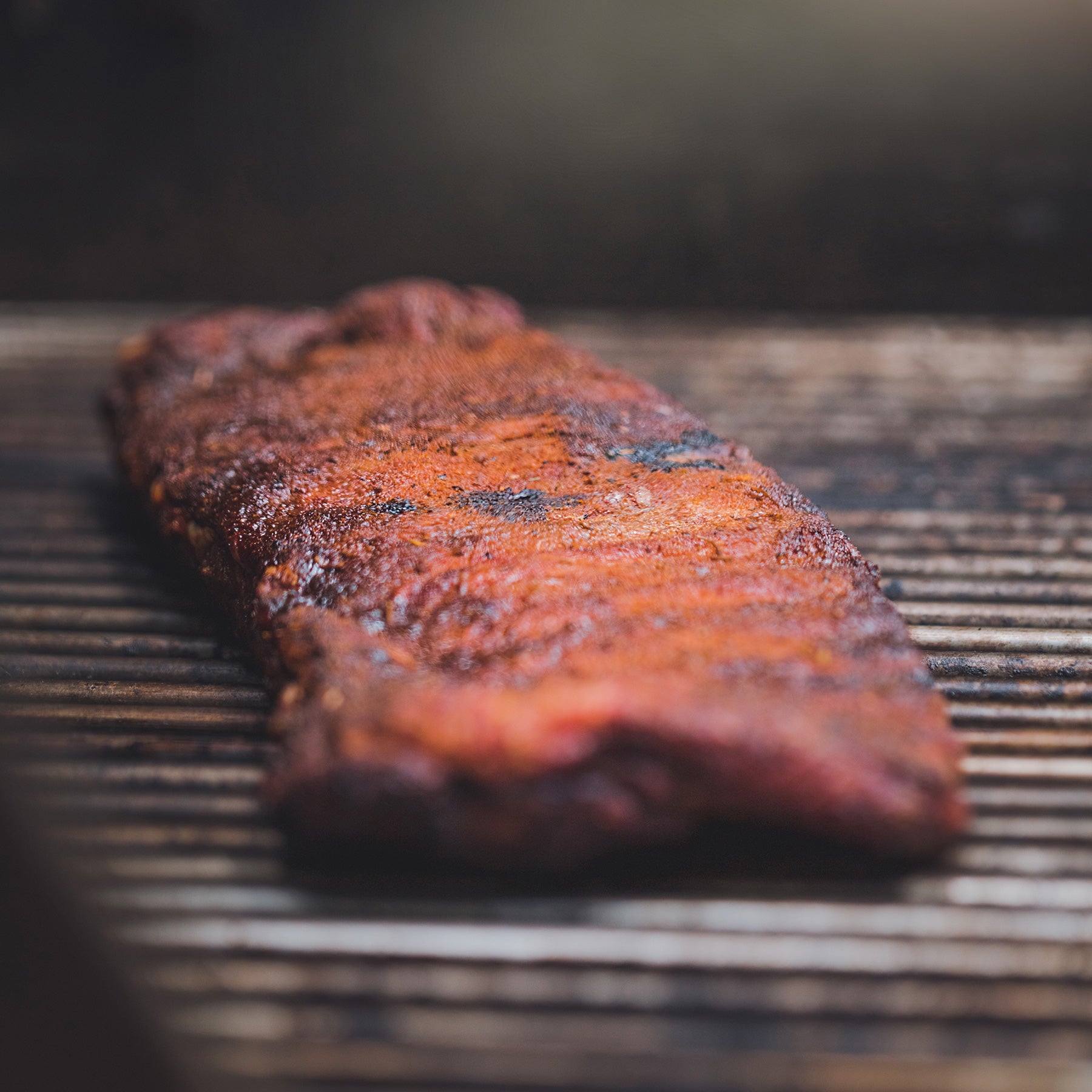 Grill Lover's Rejoice!
Just in time for Summer, we bring to you the ultimate Grill Lover's gift set! Packed full of flavors destined for the grill and smoker. Everything from savory, to sweet, and even a touch of heat, this well rounded kit will set you up for BBQ glory. Included in this array is our seasonal banger, Blueberry Thrill. So grab it while it lasts, and be fully prepared for whatever life throws at your grill.
Ingredients and Details:
Coarse ground sea salt and cracked black pepper are blended with onion, garlic, Worcestershire powder, and savory herbs. Trinidad scorpion pepper gives this rub some backbone, while activated charcoal powder brings out that 'off the grill' flavor...even while cooking on a gas grill, or in the oven. This will be sure to become your go-to seasoning blend for the next time you get cooking.
Ingredients: Paprika, sea salt, black pepper, granulated onion, granulated garlic, dill, horseradish, Worcestershire powder, charcoal powder, jalapeno pepper, scorpion pepper
Southwest BBQ flavors inspired by New England. Smoked paprika, ancho chile, cumin and jalapeno blend with organic Maine-produced maple sugar, and thyme. Sweet and spicy notes blended with powdered white vinegar, sea salt, and black pepper to create a harmonious balance.
Ingredients: Paprika, granulated garlic, ancho chile, cumin, maple sugar, sea salt, brown mustard powder, black pepper, oregano, thyme, jalapeno pepper, white vinegar powder
This is a seriously tasty spice rub which is very boldly flavored, and pairs up extremely well with rich cuts of red meat and game. Exactly what you have been looking for to change up your grill game and bring something different to the dinner table.
Ingredients: Sumatran coffee, organic brown sugar, guajillo chile, aji amarillo, ancho chile, smoked paprika, black pepper, cumin, cinnamon, sea salt
We developed this limited edition blend to showcase another one of the great flavors of New England, and that of course is blueberries.  Combined with organically grown Morita peppers, as well as a touch of maple and brown sugar to sweeten the deal, this addictively smoky blend will make a great addition in your BBQ Spice arsenal!
Ingredients: Organic blueberry powder, maple sugar, demerara sugar, chipotle morita, smoked paprika, sea salt, onion, cumin, mustard, black pepper, garlic
This limited edition sweet and smoky bbq rub is great on ribs, chicken, and everything in between! We blended pure maple sugar with hardwood smoked paprika, hickory powder, citrus peel, and chilies to create this all-purpose summertime staple.
Ingredients: Sea salt, Demarara sugar, Brown sugar, Maple sugar, Minced onion, Minced garlic, Orange peel, Paprika, Hickory Smoke powder, Crushed red pepper, Smoked paprika, Black pepper
Taste the OSPC Difference
Sustainable packaging.
Refillable glass jars help keep plastic out of our landfills and oceans.
Make It Rain.
Low in salt, and full of flavor...go ahead and pour it on.
Allergen Friendly.
Seasonings with clean and creative flavors for everyone.
Rapid results.
Saving on time and never having to sacrifice flavor, that's a win.