Drizzle some spicy flavor!
This oil is made with whole cayenne peppers crushed with olives before pressing for ultimate flavor extraction which lends a concentrated taste and delightful aroma.  It is "hot-sweet" and flavorful with rich, ripe pepper notes finished with buttery smooth and mellow olive taste. The lovely color is indicative of the abundant amount of whole, fresh peppers that 'fused' this delicious finishing oil.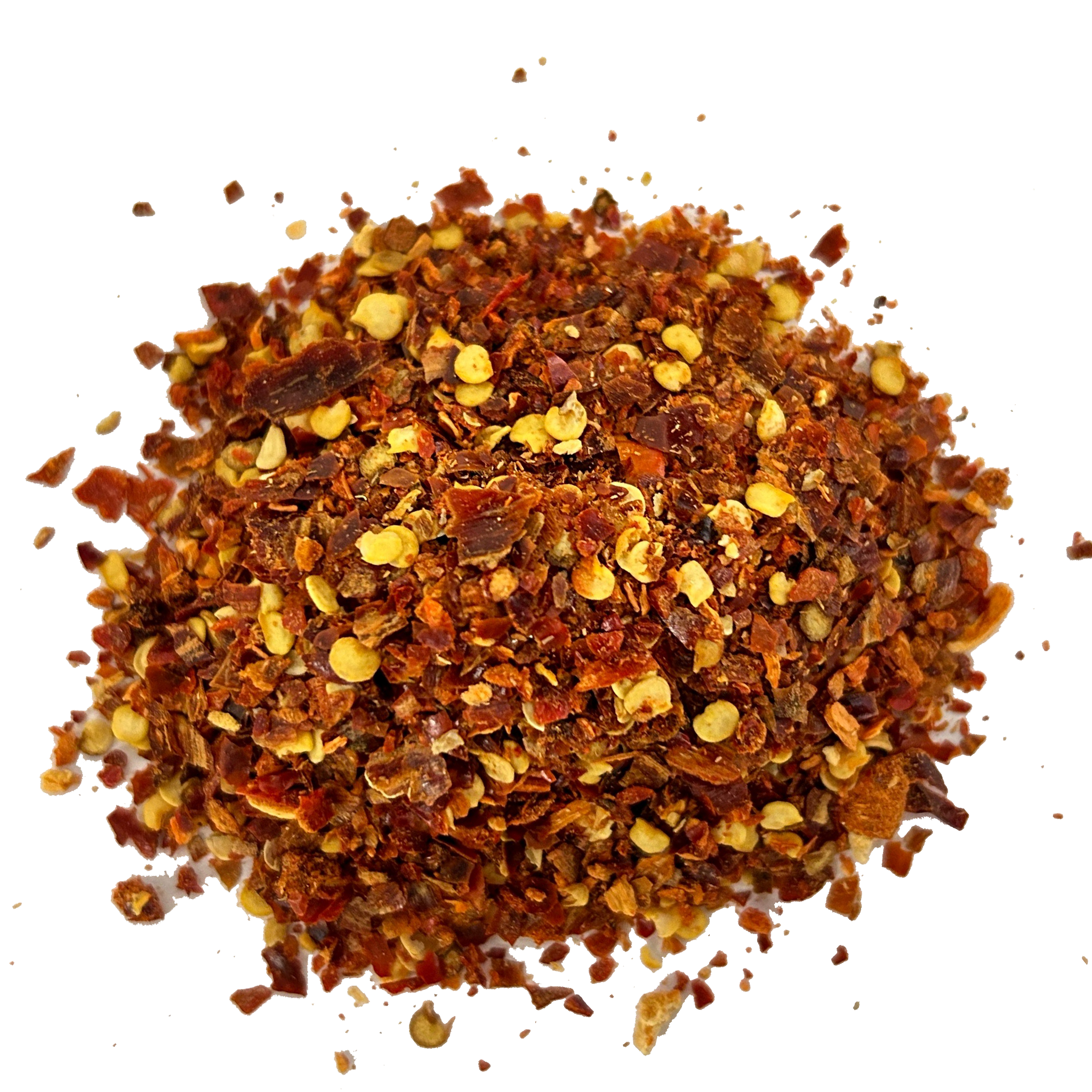 Dip it. Toss it. Smash it.
Use as a condiment to kick up your potatoes, roasted vegetables, or in marinades and dipping sauces.  Bring life to a boring salad dressing in an instant. See that pepperoni pizza? Yeah... it needs it. Coat down chicken, or seafood before applying your favorite OSPC seasoning for added depth of flavor instead of boring oil. Gift it, or just treat yourself.
Taste the OSPC Difference
Sustainable packaging.
Refillable glass jars help keep plastic out of our landfills and oceans.
Make It Rain.
Low in salt, and full of flavor...go ahead and pour it on.
Allergen Friendly.
Seasonings with clean and creative flavors for everyone.
Rapid results.
Saving on time and never having to sacrifice flavor, that's a win.