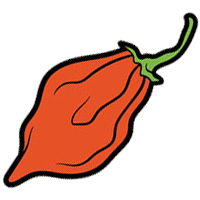 Shipping and receiving
Typically, all orders placed on the website by 2pm will ship out by the next day during normal operating business hours.
Of course! We will gladly ship orders anywhere that UPS/FEDEX will deliver to. Upon ordering, please select your preferred shipping logistics carrier to ensure a timely delivery.
Send us a message directly. Let us know a little bit about yourself, such as store name and location, so we can be sure that you are contacted with appropriate information including a digital catalog for your review.
Visit the contact us page here
Unfortunately, our current manufacturing facility isn't open to the public. We understand that for small, local orders, the shipping can be frustrating. Good thing there's a solution!
Visit the store locator page on our website, enter your address, and you will be able to locate your nearest OSPC retailer location. Due to different ordering strategies per store, we recommend calling ahead to ensure they are carrying the product you are looking for. If they don't have it, tell them to get on the ball and order it! (Be polite, obviously)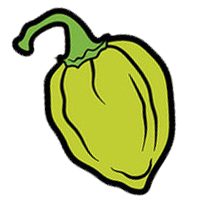 Use and storage
Unlike us, spices don't get better with age. Most supermarket spices have spent several years in transit, in warehouses and on the store's shelves, and any beautiful flavors and aromas they once had are largely a thing of the past.
We blend and bottle in small-batches to ensure that we constantly provide the freshest seasonings possible. You can be sure that you're receiving ultra fresh and tasty spices! That being said...we recommend using our blends frequently, and a general rule of thumb is that after a year, most of the potent flavors will dissipate.
What happened was you experienced clean seasoning blends free of anti-caking agents and preservatives! We acknowledge that this can pose an issue, especially in hot and humid climates/environments.
To minimize this, we recommend never seasoning over a steamy pot or pan, as the humidity easily gets in the jar. Always measure into a spoon or your hand before adding to your meal for best results.
How to fix the glitch:
A simple butter knife stabbed into the bottle to break up the clump tyipcally works. After, give it a good shake to disperse the blend again. In drastic cases, a pulse into a food processor or blender will bring the seasoning back to life.
Listen, we know you can't use every our blends on the daily, so we recommend keeping them in a dark, dry cabinet away from the heat of the stove or direct sunlight, protected fromlight, heat and humidity.
In extremely humid environments, if you are experiencing the seasoning beginning to clump up we recommend storing it in the fridge as a solution.
Hopefully you loved what you had and that's why the jar is empty. Our jars and lids are dishwasher safe, go ahead and give it a rinse. While it is in the dishwasher, go shopping on our site as all of our blends come with an option to purchase as a 'refill pouch'. Simply cut the packaging open and refill your bottle! (Plus you save a few bucks...).
If you just want to move on, our jars are made from recyclable materials, so they can be dropped into your recycling bin and efficiently reprocessed into other products.
Repurpose it!
Our jars hold exactly half a cup (4 oz., which can come in handy around the kitchen.
Support
Of course. Are you looking to have a fun wedding favor created? Do you have a business that you would like to market with some custom spices? If so, please reach out via email and we can get back in touch with you to discuss pricing, design, and options.
Are you a restaurant/manufacturer looking for some bulk seasonings? We are happy to help. Again, just reach out directly. Bring your recipe to us and we can streamline your operation by reducing ingredient cost and delivering you a quality, fresh value-added option with consistant results and zero guesswork.
Our policy lasts 30 days. If 30 days have gone by since your purchase, unfortunately we can't offer you a refund or exchange.
To be eligible for a return, your item must be unused and in the same condition that you received it. It must also be in the original packaging.
To complete your return, we require a receipt or proof of purchase.
For more info, visit here.