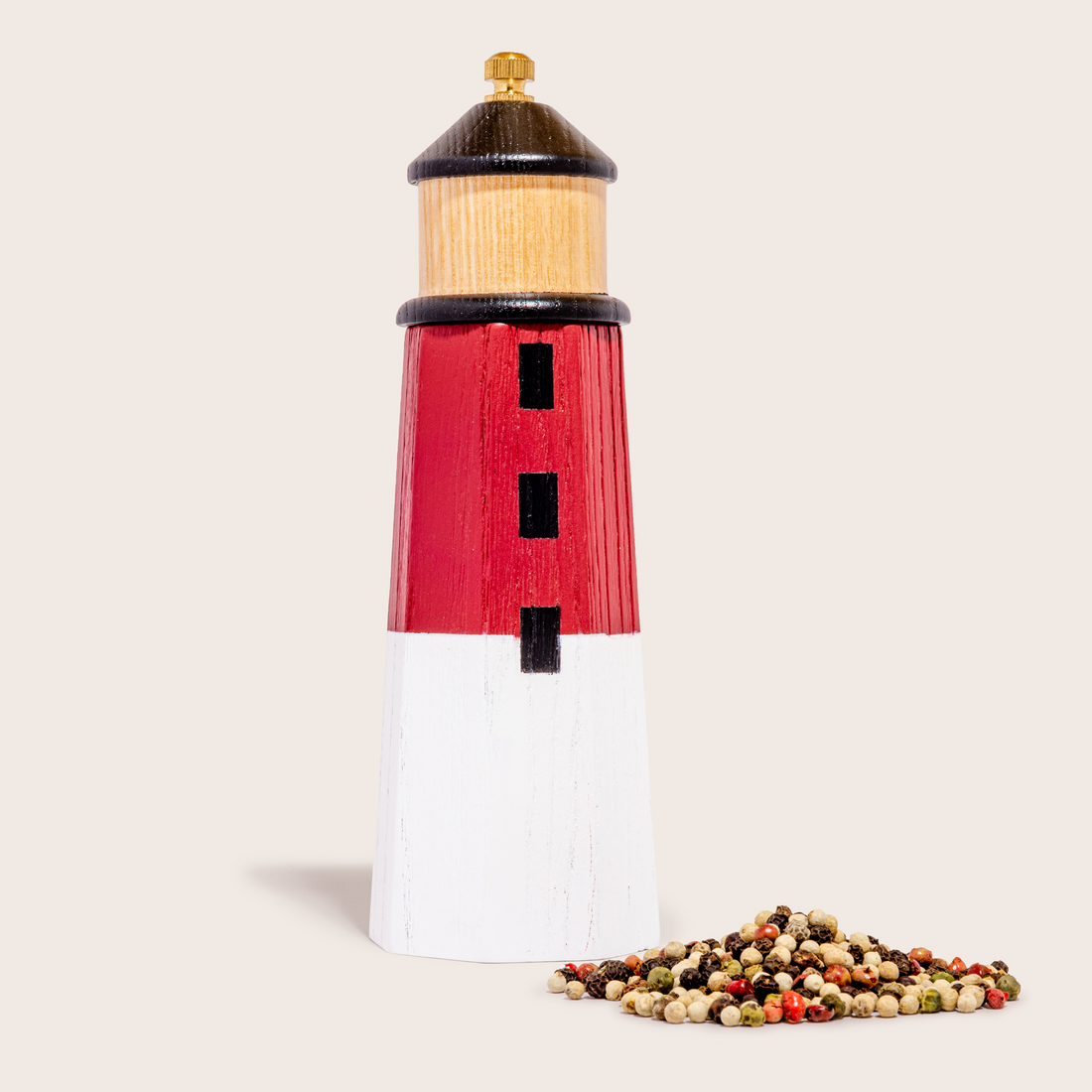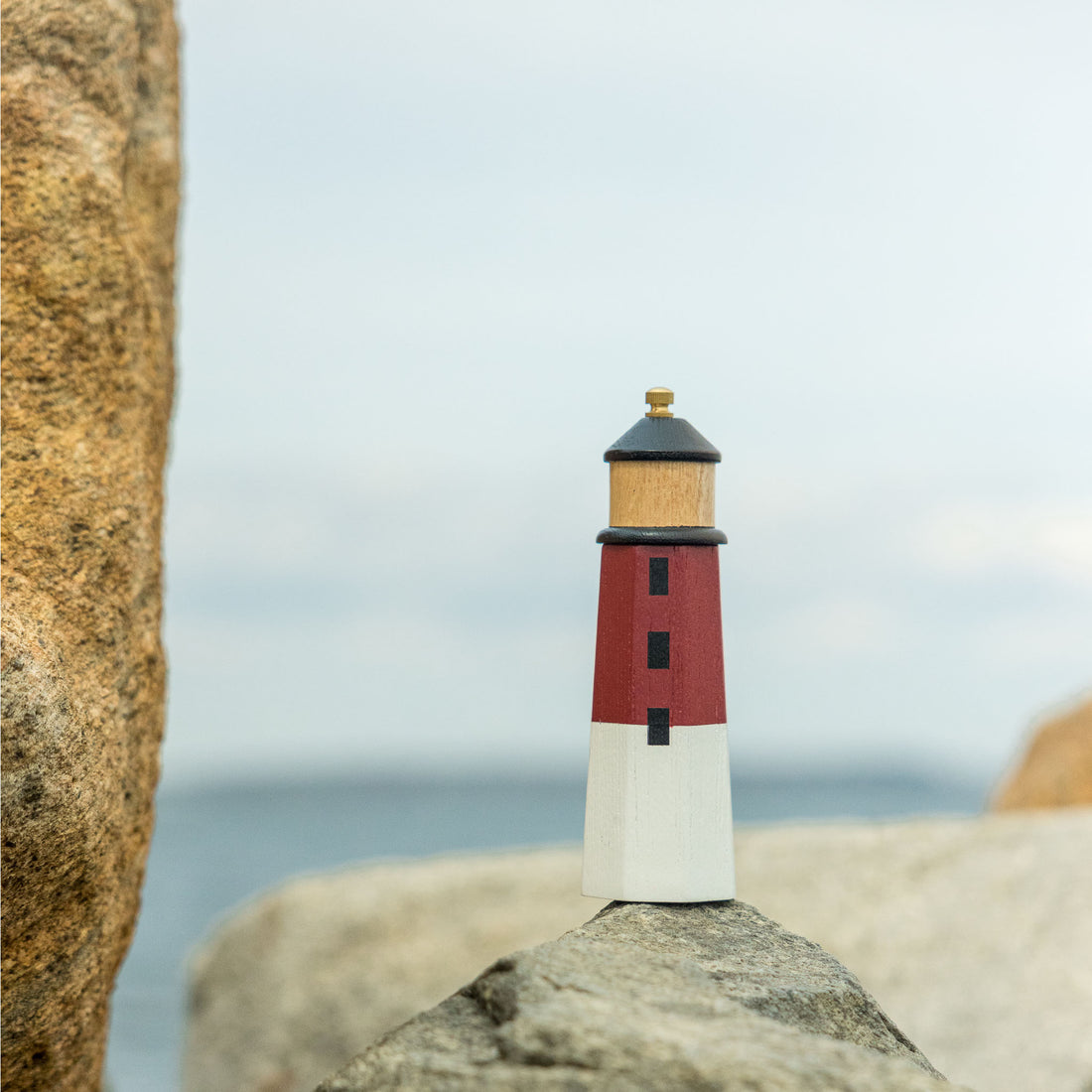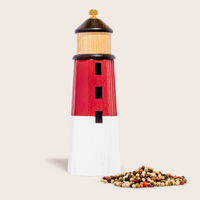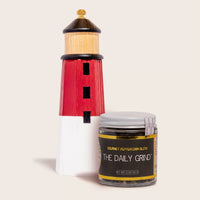 Functional Kitchen Art
When we set out to create a pepper mill fitting of our gourmet peppercorns and salts, we looked to the shore of our home state of Lil' Rhody for inspiration. We didn't need to look far to find Point Judith Lighthouse, perched between Narragansett Bay and Block Island Sound, in all it's rugged beauty. This grinder will instantly elevate your counterspace and ensure you are prepared with freshly ground peppercorns at a moment's notice.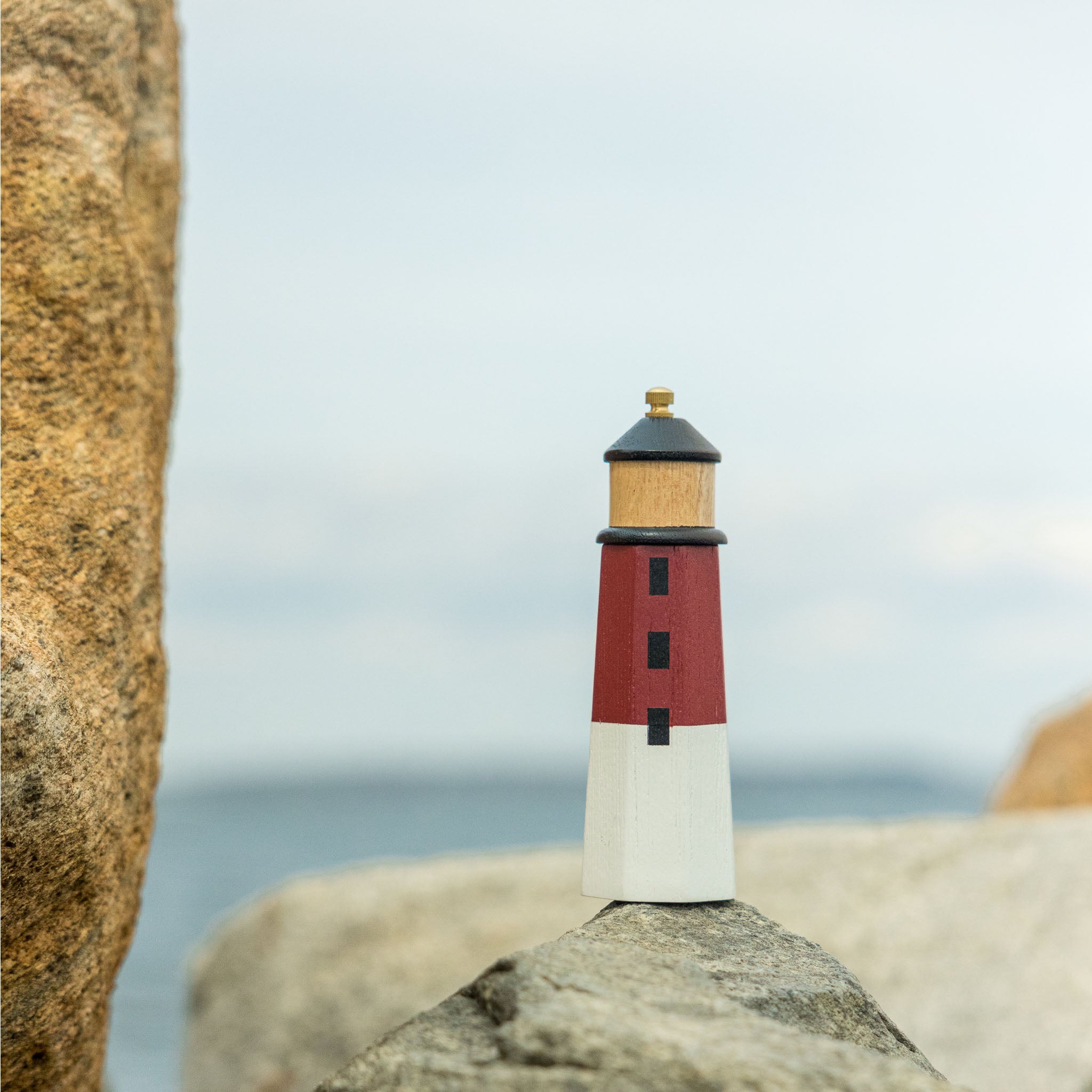 A Beacon of Flavor!
Our carved wooden pepper mill takes inspiration from the aesthetic and spirit of Point Judith, and we hope this unique design served as the perfect taste of the Ocean State in your home...or as a beautiful gift. Add a little beachy vibe to your kitchen countertop or dining table with this beauty. Pair it with our Gourmet Peppercorn Blend and craft the perfect gift for the gourmet cook in your life.
Taste the OSPC Difference
Sustainable packaging.
Refillable glass jars help keep plastic out of our landfills and oceans.
Make It Rain.
Low in salt, and full of flavor...go ahead and pour it on.
Allergen Friendly.
Seasonings with clean and creative flavors for everyone.
Rapid results.
Saving on time and never having to sacrifice flavor, that's a win.