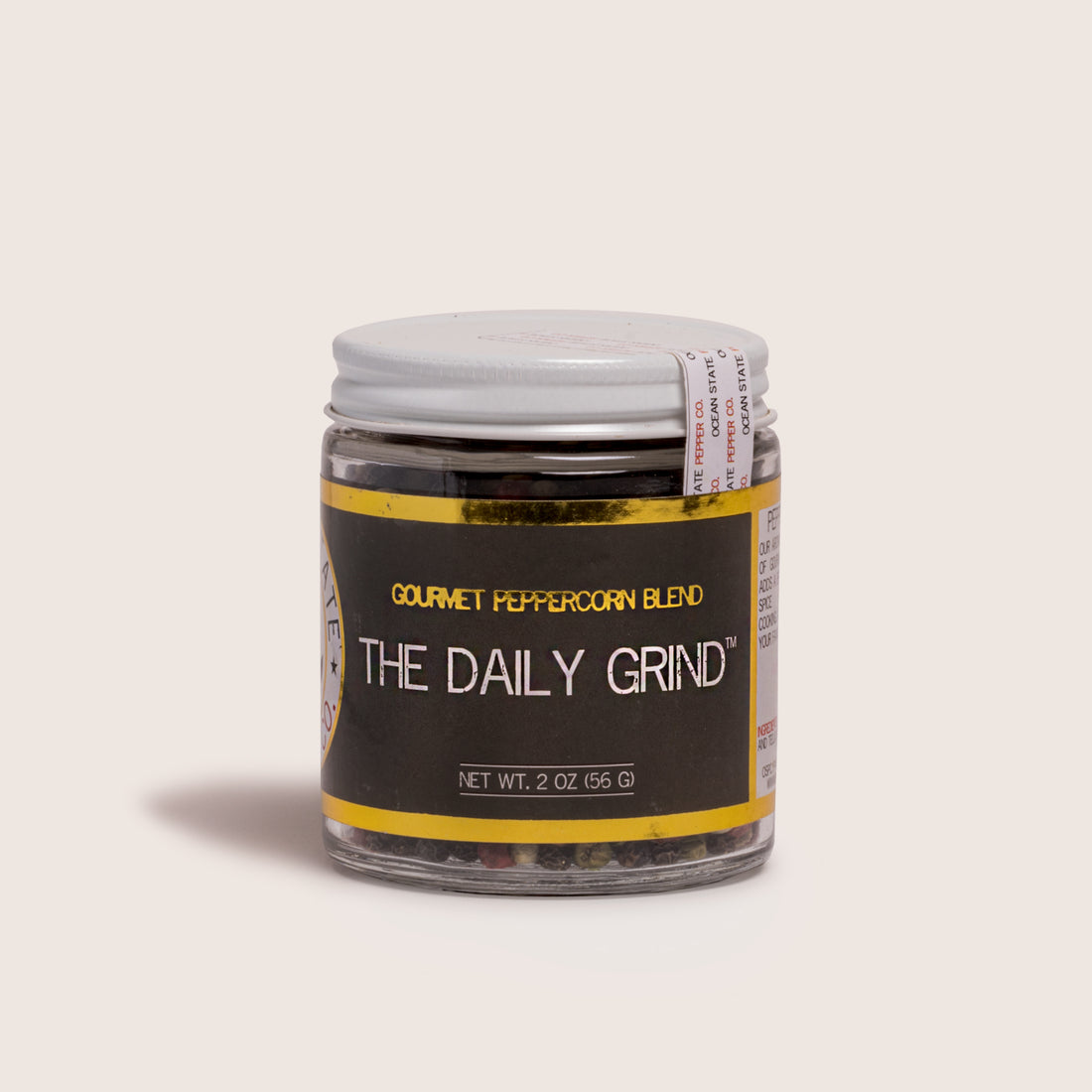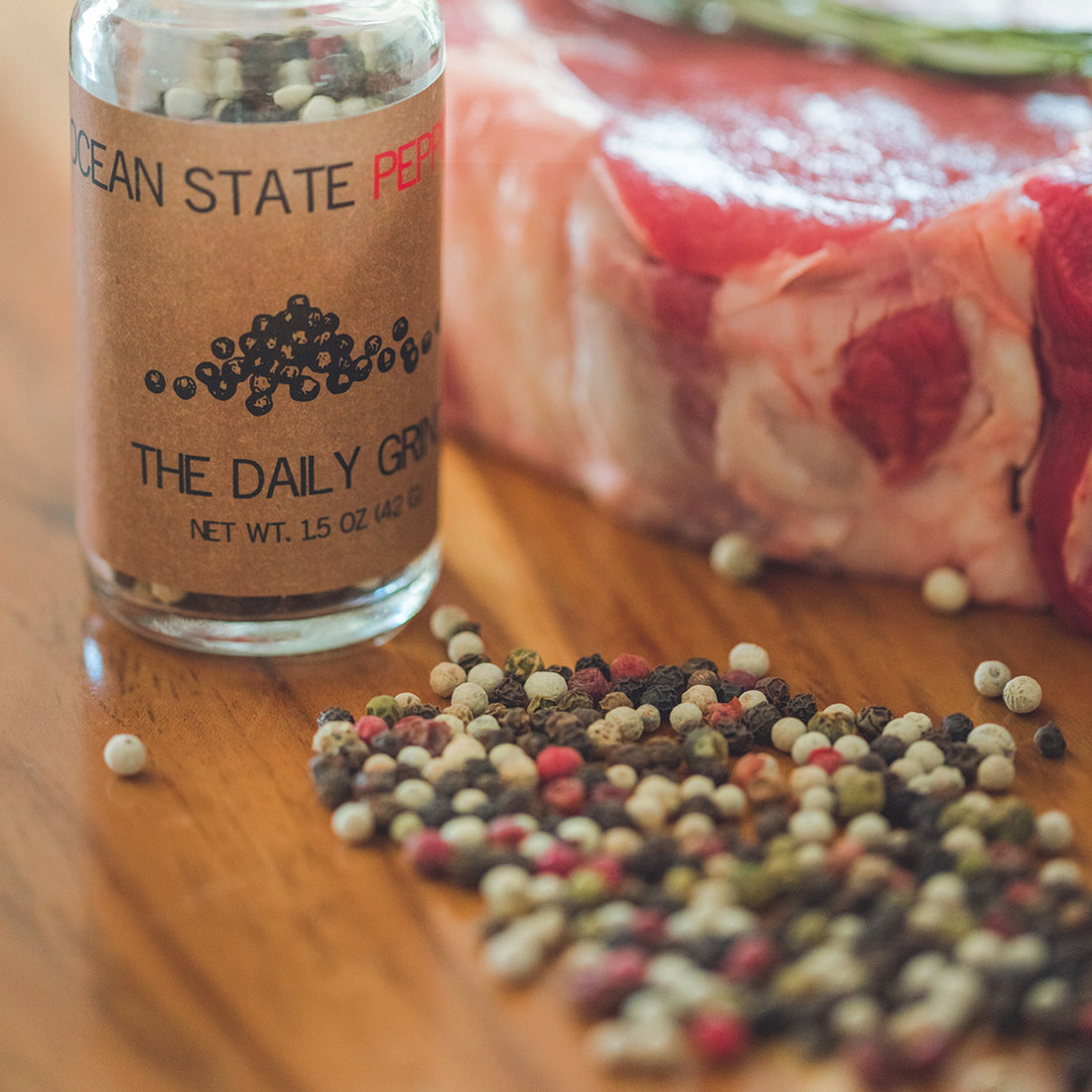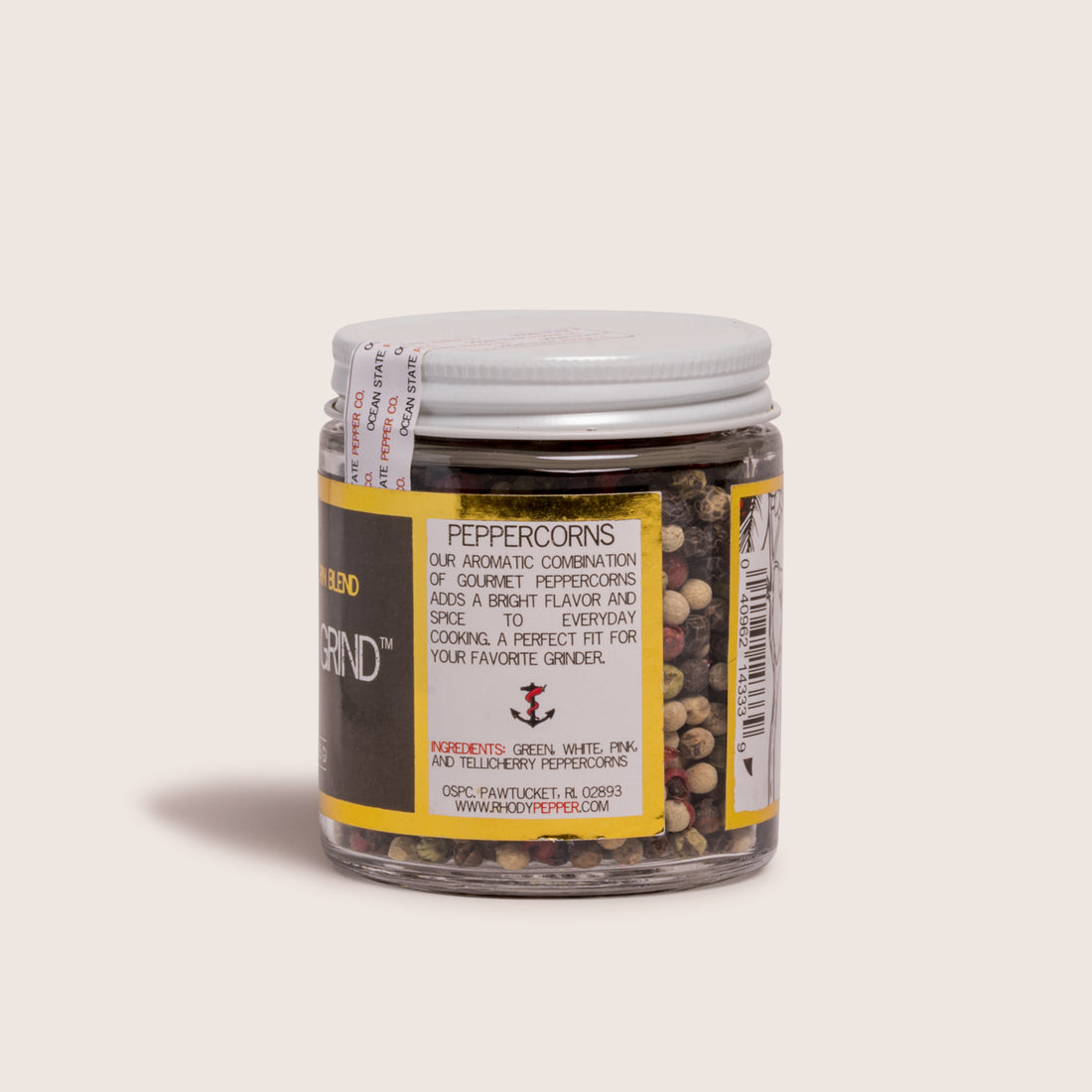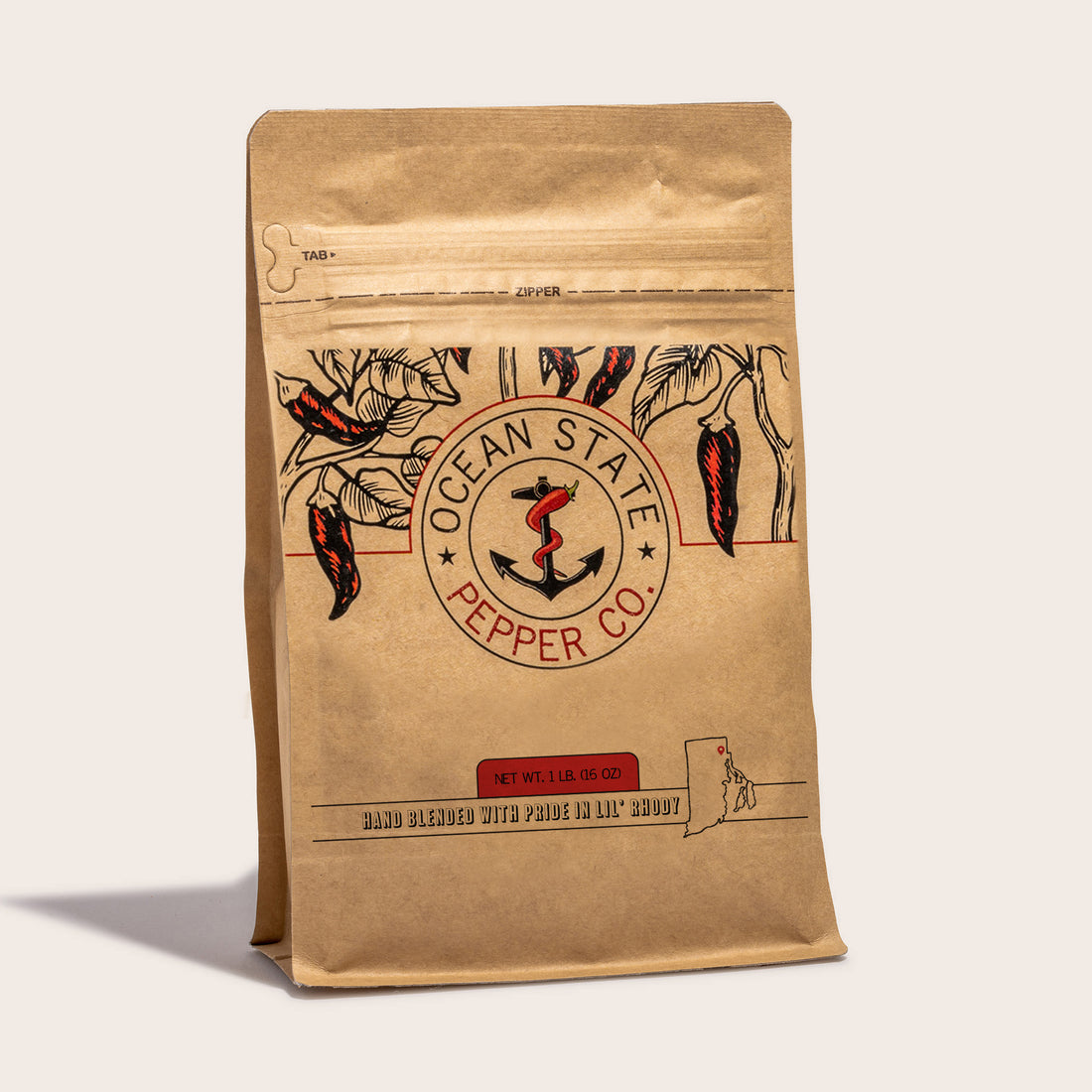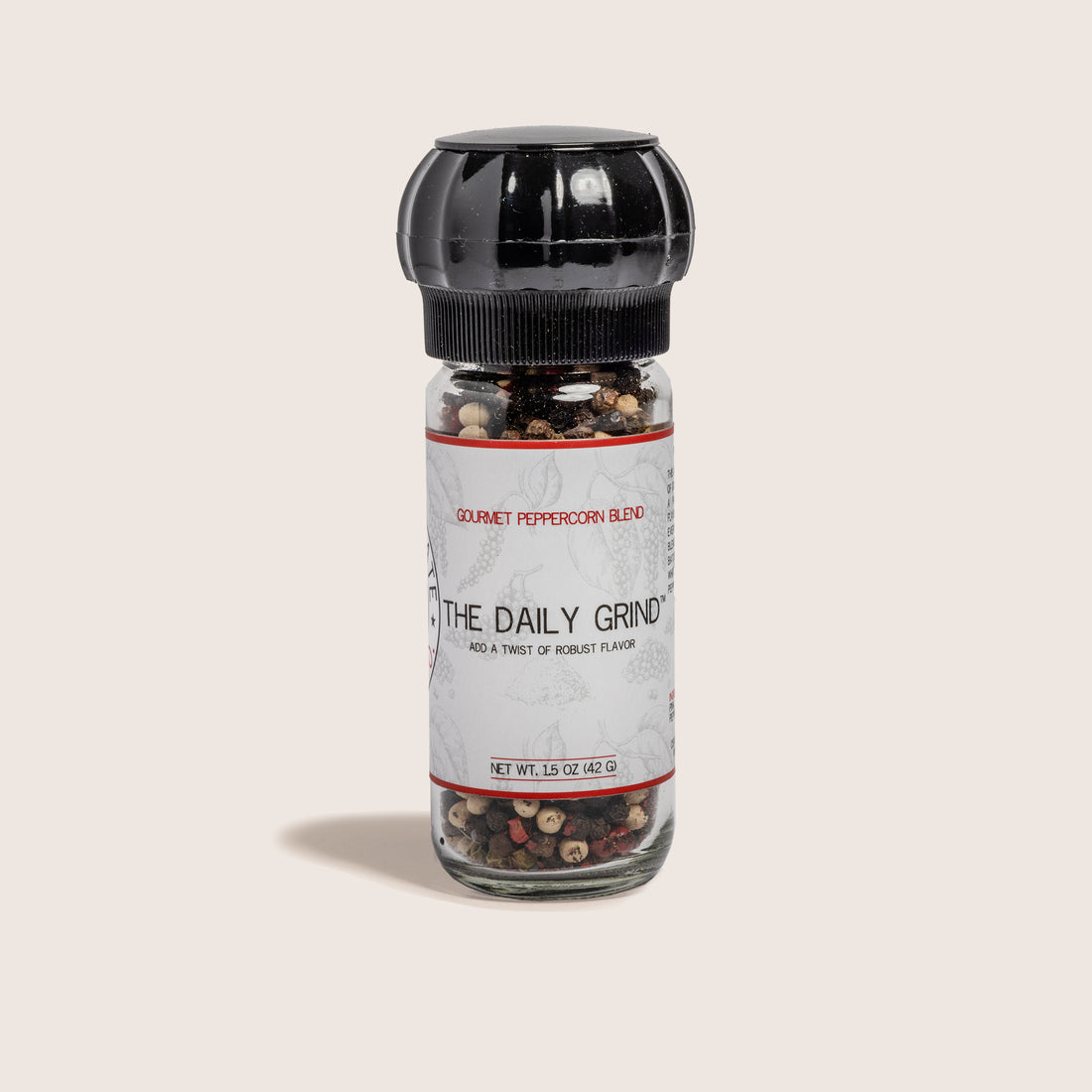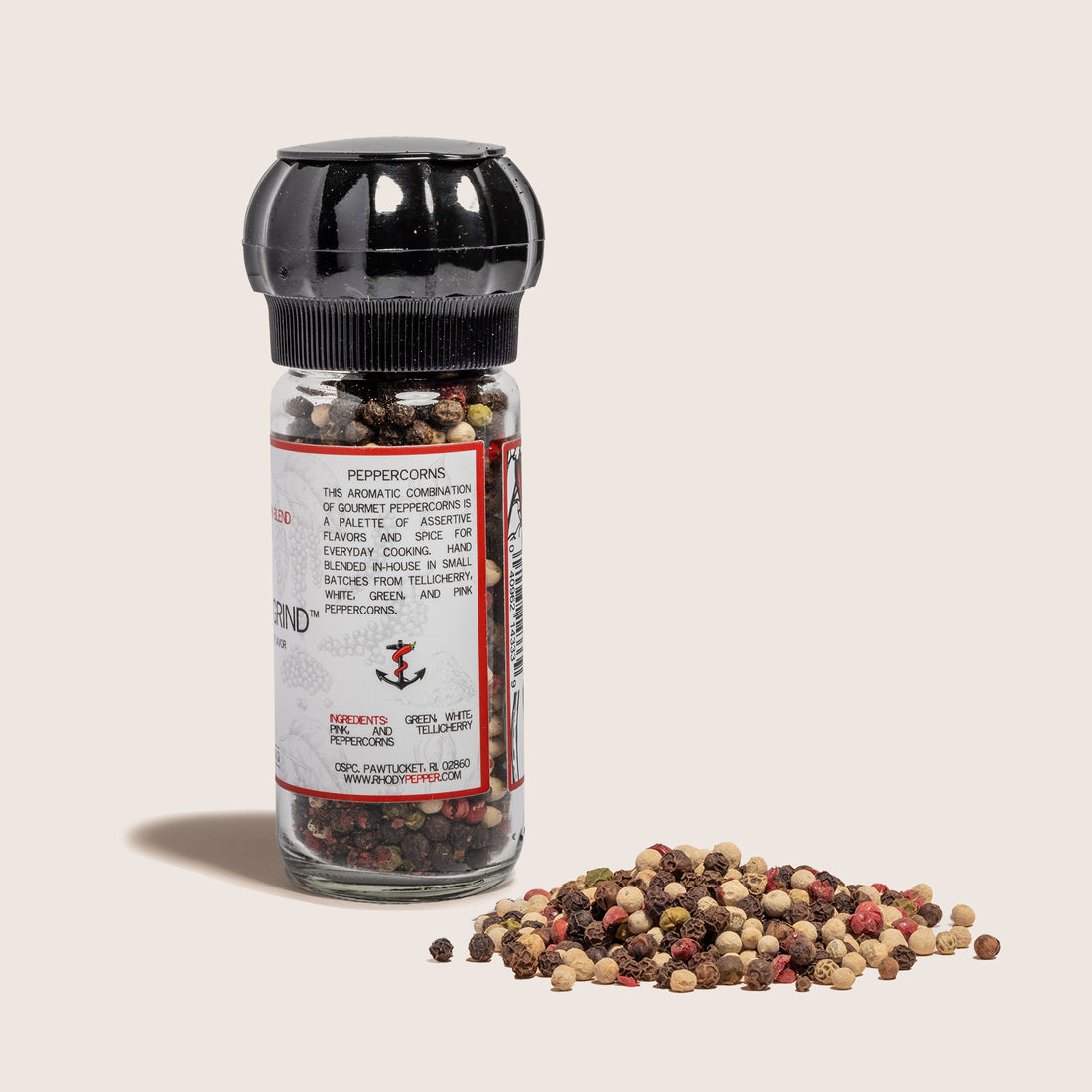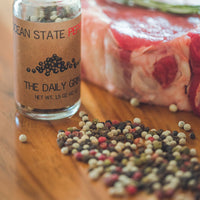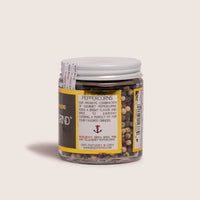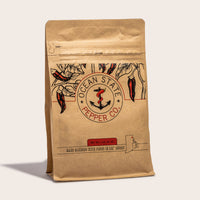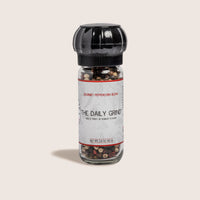 A Four Peppercorn Blend
White pepper, green pepper and black pepper are actually the same fruit, sourced from a flowering vine. The only difference between them is how they are processed.
Black pepper is formed when the fruits are picked when nearly ripe and are then roasted or dried out in the sun until the hulls turn dark black. For white pepper, the hull is removed during a cleaning process before it's dried out. Green peppercorns are those same berries, but are picked when young and immature.
Pink peppercorns are the berries of the Peruvian pepper tree that grows throughout South and North America and not actually peppercorns.
The overall blend is musky, spicy, astringent, hot, fresh, piney, and fruity with hints of berry.
Tellicherry peppercorns, white peppercorns, green peppercorns, pink peppercorns
Four Peppercorn Blend
By bringing the flavors of four varieties of peppercorn together in one blend, the people who choose our gourmet peppercorn blend get to experience the myriad world of peppercorns in one bite. Hand-blended in small batches in our facility from Tellicherry, white, green, and pink peppercorns, this blend is fruity and sweet, gently vegetal, piney and pleasantly bitter, with a clean, peppery burn. Black, white, and green peppercorns average about 2% volatile oil, while pink peppercorns have nearly 4% volatile oil by weight, so this blend is a palette of assertive flavors.
Gluten Free.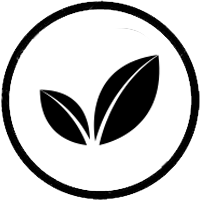 Vegan Friendy.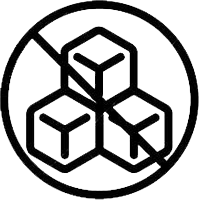 Sugar Free.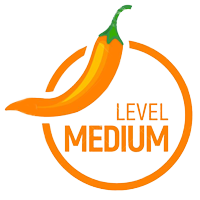 Medium Heat Level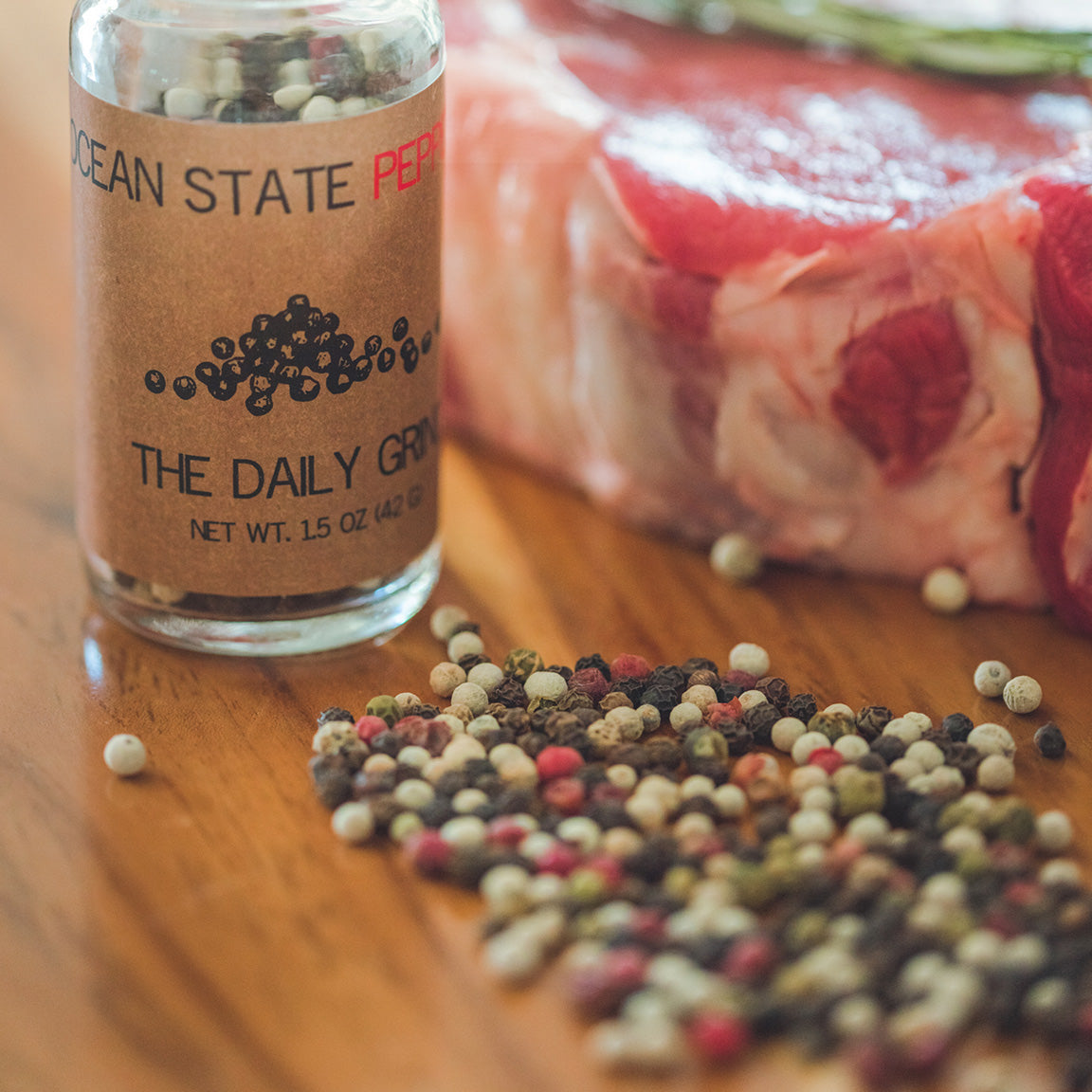 Strength in Numbers.
To showcase the different characteristics of each peppercorn, we recommend using this as a finishing grind over most dishes. Top fresh seafood with a squeeze of fresh lemon and freshly-ground peppercorns. Mix into hummus for a peppery dip! Finish out-of-the-oven chicken wings with a grind or two, and top eggs or avocado toast. Add to citrus vinaigrettes. Grind to a coarse grind and use as a rub for prime rib, steaks, and burgers.
Quality Peppercorns,
Make a Difference.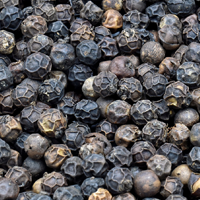 Tellicherry Peppercorns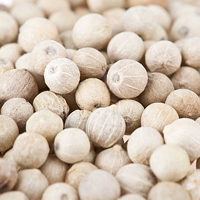 White Peppercorns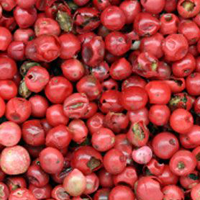 Pink Peppercorns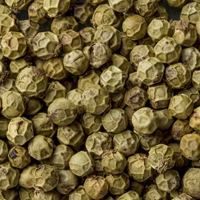 Green Peppercorns
Tellicherry peppercorns, White peppercorns, Green peppercorns, Pink peppercorns.
Store cool and dry. The consistency and color of the natural ingredients in our products may vary slightly depending on the temperature and growing conditions. Although their appearance may change slightly, this does not affect the quality of the products.
Note: Pink Peppercorns are related to the cashew family and may cause reactions in those who are allergic to tree nuts.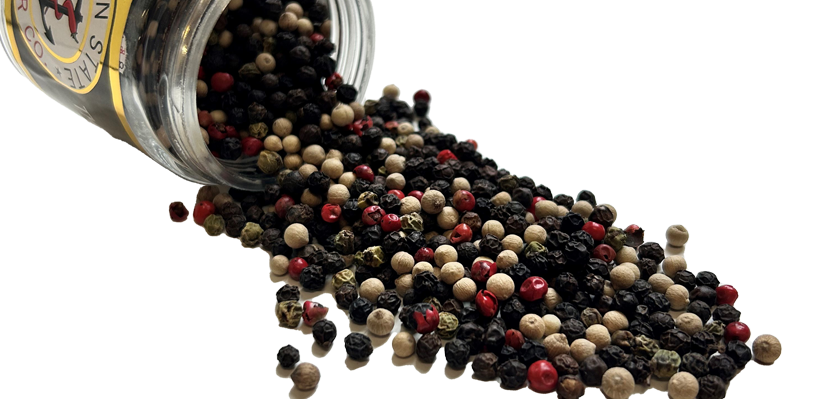 Taste the OSPC Difference
Sustainable Packaging.
Refillable glass jars help keep plastic out of our landfills and oceans.
Make It Rain.
Low in salt, and full of flavor...go ahead and pour it on.
Allergen Friendly
Seasonings with clean and creative flavors for everyone.
Rapid Results.
Saving on time and never having to sacrifice flavor, that's a win.