If you have an instant pot this is the perfect opportunity to pull it out. Ours has a permanent place on the counter in the winter. It helps make the best food and decreases the time of cooking by A LOT! So give this recipe a try.
Ingredients for the beef:
1 1/2lbs of chuck roast, cut into two inch cubes
1/2lb of peeled pearl onions
1/2lb of shitake mushroom, sliced
2 Tbls of tomato paste
1 cup of white wine
1 pint of beef stock
2 Tbls of Cow-abunga
1
Set pressure cooker to sear, brown beef in a little olive oil. Season with Cow-abunga.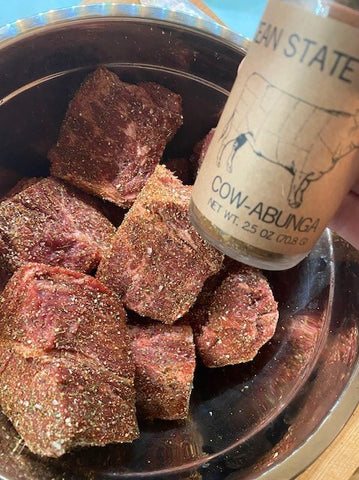 2
Add onions and mushrooms. Followed by tomato paste and cook for a few minutes. Then add white wine and beef stock. 
3
Set to pressure cook on high for 40 minutes. After 40 minutes, quick release all steam and open cooker.
4
Set to reduce for 10 minutes on low. Thicken with corn starch slurry to your desired thickness.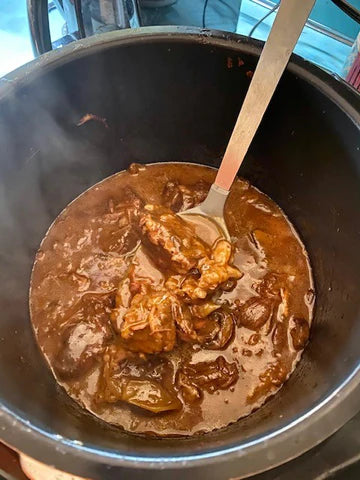 5
Ingredients for risotto:
2 Tbls butter
2 cloves garlic, chopped
1 shallot, chopped
2 Tbls fresh parsley
1 Qt chicken stock
8 oz of arborio rice
1/4 romano cheese
2 Tbls ricotta cheese
In a medium sauce pan saute garlic and shallot with butter until aromatic. Add rice and cook an additional minute on low heat.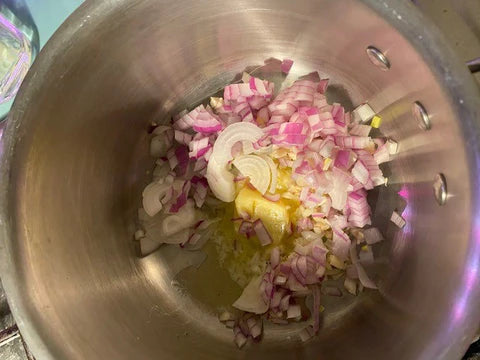 7
Add chicken stock (enough to cover the rice) and slowly stir until all the stock is absorbed. Repeat the addition of stock over 20 minutes. It should take about 4 times to get to the desired rice tenderness. Be sure to stir as the rice will tend to stick at the moisture is absorbed. Taste the rice after the fourth addition, if it's not to your desired doneness add more.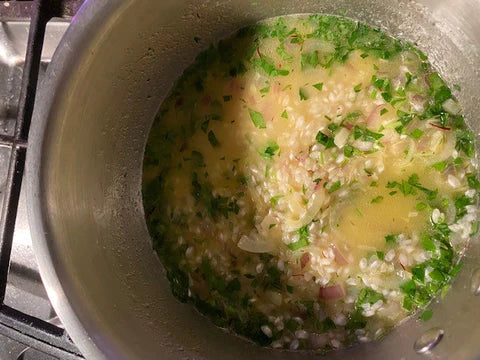 8
Fold in the romano and ricotta cheese then remove from heat.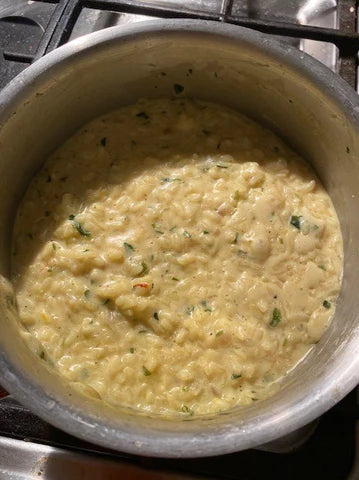 8
Allow to rest 5 minutes then serve with the delicious beef you made!